The new location will focus on expanding the data fabric specialist's client base across Northern EMEA – the UK, the Nordics, the Netherlands, the Middle East and Africa
Generative AI data fabric specialist Stratio BD has officially opened new regional headquarters in London, which will be aimed at tackling the maturing data management market by 'democratising' data for enterprises across the UK and Northern EMEA.
The move comes as the global data fabric market continues to grow at an exponential rate, with Fortune Business Insights pegging the sector's value at USD 1.90 billion in 2022 and projecting an increase to USD 2.29 billion this year and USD 9.36 billion by 2030.
The new office will also be Stratio BD's first location to spearhead a partner-first strategy, meaning the company will now work closely with strategic partners, including public cloud providers, to align resources and deliver a SaaS data fabric product with lower and easier entry points.
The London team will focus on serving and expanding Stratio BD's client base in Northern EMEA and the UK.
Meet Stratio BD Northern EMEA team
Leading the region is Kyle Kearns, Vice President & General Manager of Northern EMEA, who has spent his first six weeks in the role building full sales and pre-sales teams, which will cover a range of sectors spanning finance, media and telco, retail, health, and life sciences.
Formerly Enterprise Sales Lead, Northern EMEA, at American software development company Starburst Data, Kyle brings with him a wealth of experience, having built and scaled the region from scratch, as well as landing and expanding some of the most complex enterprises within finance and telco globally. Prior to this, he was one of the first Databricks EMEA go-to-market employees to support the early stage build and scale.
Kyle is a data-driven leader focused on developing people and is passionate about learning. He holds a BA in Business Economics from Strathclyde Business School. Kyle is based in London and is married with two children.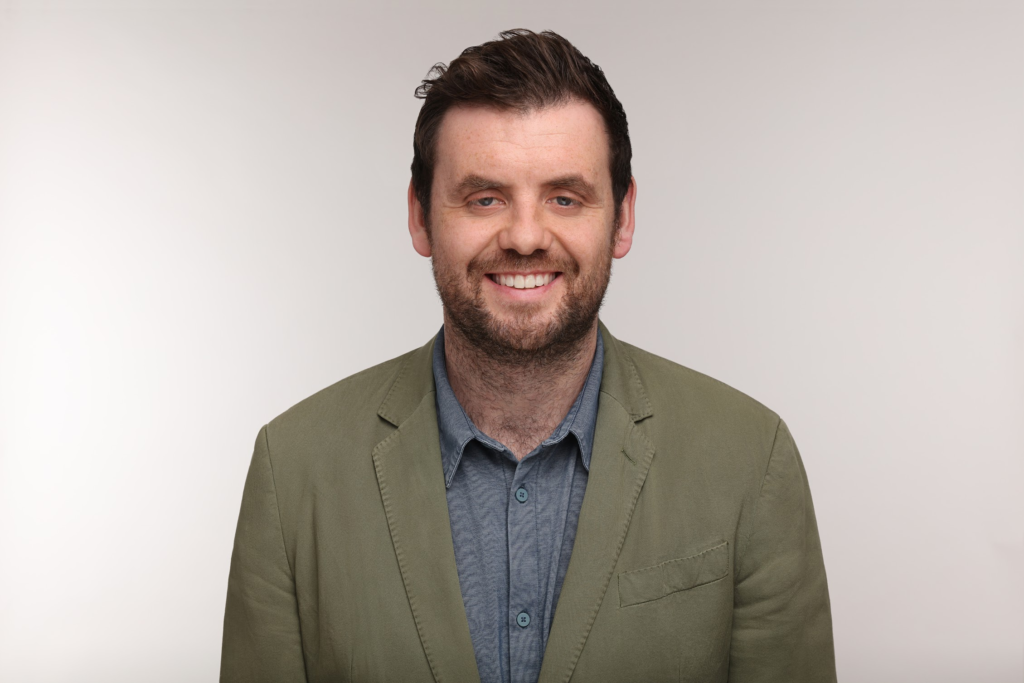 I am very excited to lead the go-to-market for Northern EMEA at StratioBD. As a European technology company with a data fabric product that solves data management pains in medium and large enterprises, and an amazing culture and local team, I'm really excited to grow StratioBD in Northern EMEA and support our partner-first strategy in the region."
Valérie Van de Voort, Senior Account Executive Northern EMEA: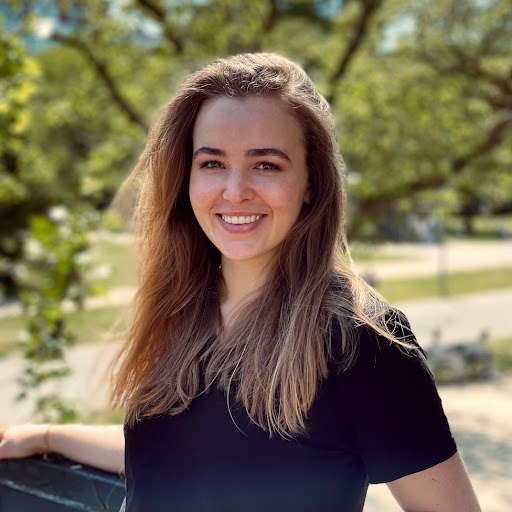 My name is Valérie and I joined Stratio to start and support the business development and customer relations in Northern EMEA. With about 6 years of experience in the data tech space, I am still inspired by the possibilities of digital transformation and look forward to helping customers implement Stratio to achieve their objectives. I aim to create value, efficiency, and insights by staying focused on what success means for the customer. London has been my home for a while but as my last name suggests I am/also speak Dutch."
Aurélien Pedrocchi, Enterprise Account Executive – Northern EMEA: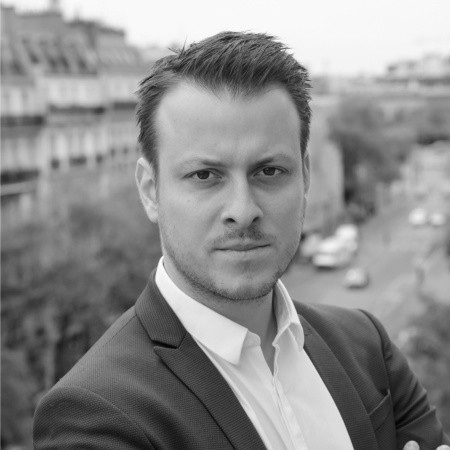 After 10 years in the sales and marketing tech space developing the Enterprise Southern and Northern European markets, I am thrilled to join the fantastic Stratio team and open Northern Europe under the leadership of Kyle. Our discussions with companies have been very positive so far and I can't wait to see the results of our actions in collaboration with our marketing and partner teams. Analysts at Gartner are unanimously positioning the data fabric as the best approach to manage data going forward with Stratio at the heart of it so I can't wait to see the value we bring to companies here."
Matthew Russell: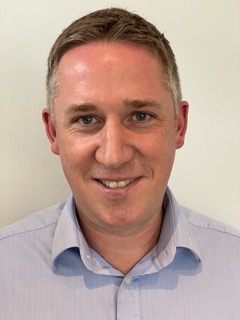 I have recently joined Stratio to work with enterprises in Northern EMEA and help evaluate how Stratio can accelerate their digital transformation by unlocking value from data in private and public clouds whilst delivering governance at scale. Before Stratio I have worked at disruptive companies such as Kong, MongoDB and Zscaler. My priority is to take learnings we have across our customers, share how we are helping these organisation and align our core capabilities and collaboratively help customers from evaluation to production."

The unveiling of the London office comes only a month after StratioBD opened new Southern Europe regional headquarters in Paris, France – both of which follow completion of its Series C funding round worth EUR 65 million in late 2022.
The roll out of new regional teams across Europe is part of the company's ambitious plans of using the fund proceeds to expand its physical presence closer to existing and prospective clients across all European and North American markets over the next couple of years.
Stratio BD was founded by entrepreneurs Óscar Méndez Soto and Ernesto Funes in 2014 and is universally recognised by analysts including Gartner and Forrester as an international leader in data fabric.
Stratio´s Generative AI Data Fabric is an end-to-end data management product, enabling automatic data discovery, actionable data governance, virtualization and AI scaling, as well a public cloud accelerator that helps businesses to access all the data they have (including real-time) and make better, more informed decisions that benefit the bottom line.
Crucially, Stratio BD's product enables data democratisation by simplifying the way enterprises manage their data by automating manual tasks, helping businesses streamline resources and become more cost effective – and does not require a team to be data experts to use. Further, it can deliver data projects four times faster than it would take a team of data analysts, efficiently handling administrative tasks such as data workflows, microservices, AI models, and business reports.
Stratio BD is preparing to release a new capability that will allow businesses to purchase the Stratio Data Fabric product via a public cloud marketplace, making it easier to start using this composable and modular data management platform for use cases including data governance, virtualization, data access and AI/ML, lowering the bar for entry into data fabric so more companies are able to benefit.
We are excited that London has been chosen as the new hub for the UK and Northern EMEA, which is positioned strategically from geographical standpoint as well as being a major global economic player home to hundreds of multinational enterprises. By becoming Stratio BD's first location to embrace a partner-first strategy, our team will accelerate the momentum the company has enjoyed over the last decade as we have risen the ranks to become leaders in the global data fabric market. Stratio BD's clients – both old and new – stand to greatly benefit from the expanded expertise, insight, and value our trusted partner community will bring, from hyperscalers to global system integrators, while meeting all their data needs. Watch this space."

Kyle Kearns, VP & General Manager, Northern EMEA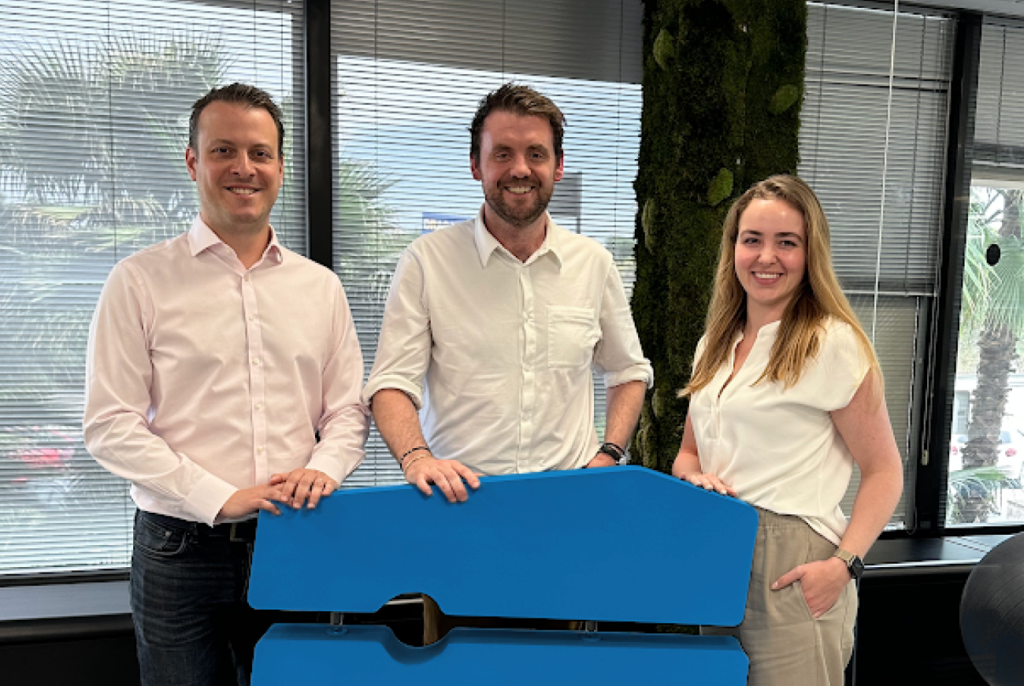 More companies than ever are starting to realise, and in fact, are being strongly advised by the likes of Gartner, that there is nowhere else to go but to embrace data fabric solutions, particularly as the technology becomes easier to understand and apply, as well as to keep pace with the ever-growing volume of data. Enterprises of all sizes and sectors are under increasing pressure to find robust data management and governance solutions that serve to optimise resource use and help leaders make important business decisions integral to their market advantage, and do it fast. Our expansion into London is a strategic move that allows us to better support our clients as they advance in their data journeys."

Óscar Méndez Soto, CEO and Co-Founder of Stratio BD
For more information visit www.stratio.com/home