Stratio BD, the Data Fabric and AI company which is helping enterprises instantly access the quality data they need for good business decisions, is the Global Partner at the world's leading business transformation event: Digital Enterprise Show (DES).
The event is taking place on 13-15th of June, 2023 at FYCMA – Palacio de Ferias y Congresos de Málaga where Stratio´s data experts will be on hand at the exhibitors' area at booth nº 1D414.
You can easily find our stand at the conference by following the corridors C or D and walking towards the middle of the show floor: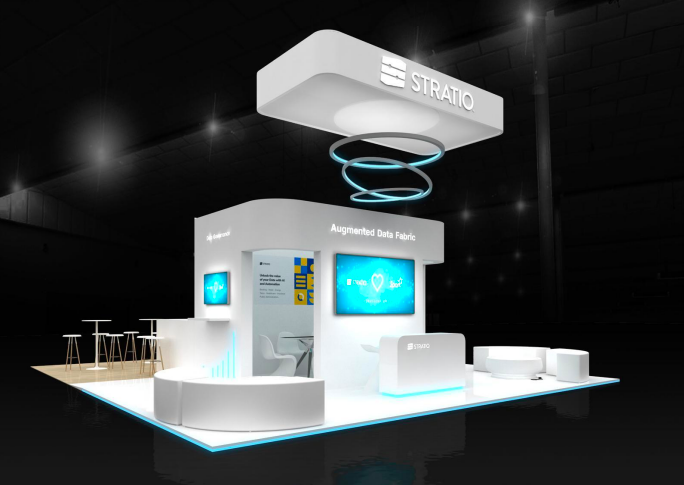 Not only will you find our best data experts at the stand to demonstrate how Stratio Generative AI Data Fabric product enables actionable data governance, virtualization, data access and AI/ML as well as accelerates the move to the public cloud(s), but you and your team can also schedule a meeting with them in our private meeting room to learn more about Stratio's product or ask any questions you may have.
You can also take a guided tour of Stratio Generative AI Data Fabric product, learn more about Stratio´s customer stories or get a broader view of how we can help your business discover, access, and govern 100% of its data.
But that's not all, in addition you will have at your disposal unlimited coffee throughout the day, drinks, and many other surprises that you can't miss!
What else will Stratio do at DES 2023?
Stratio BD is running an extensive content track too, including multiple u sessions, keynotes, and customer case studies. We will also participate in different round tables with other companies of the sector to discuss data trends.
You can find the full agenda of all our sessions: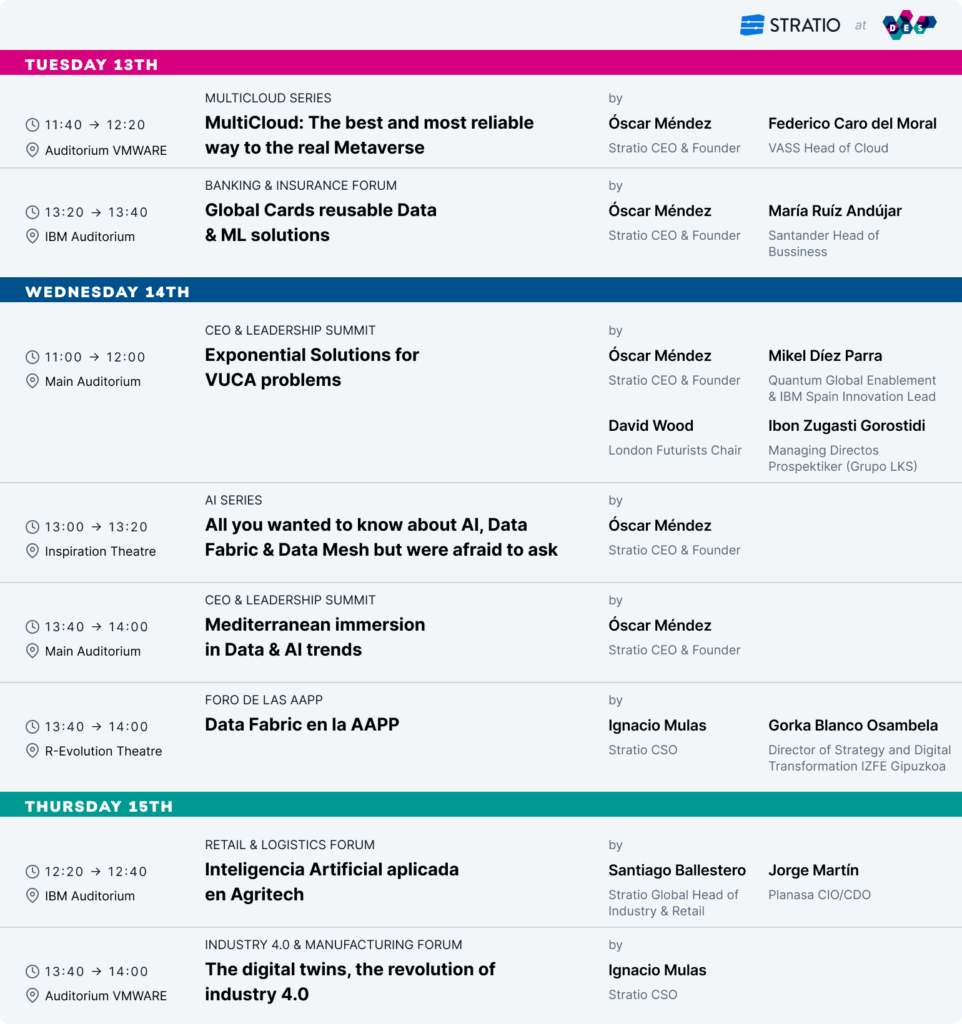 About Stratio
With Stratio Generative AI Data Fabric product large and medium enterprises all over the world are accelerating their move to the public clouds, creating data marketplaces for business users, launching digital-first services and using real-time and historical data to enable effective next best action faster and with less effort.
Stratio´s Data Fabric product helps companies discover all the data they have, where they have it, improve its quality, security and give it business meaning without having to move it from its storage location. This is done in an automated way too, reducing the need for human effort, delivering any data management project 4 times faster. And you don't need to replace your existing tech stack, Stratio Data Fabric is modular and easily integrates with other solutions already in place.
You can find more information about our products, activities and news on our website or on DES event app.
If you have not yet registered and want to attend to discover how Stratio can help your business, you are just in time! Access DES website or send us a direct message via LinkedIn or our email to get a free Business Pass.
If you have already registered, come and visit us! We will be happy to meet you.
We are looking forward to seeing you there!